Besides shipping your household items, most moving companies offer additional services for an extra charge. But it's not always a matter of choice. Often, the circumstances of your move will necessitate a specific service, such as carrying your belongings upstairs if you move to a building without an elevator.Each moving company specifies the extra services it offers and sets the rates. While shopping around for movers, see which companies offer additional services that meet your needs and budget. When you receive a moving estimate, make sure it includes all the requested services, and double-check the conditions and charges before making any decisions.
Packing and unpacking
Packing is not only the most time-consuming task in the relocation process but also one of the most crucial aspects of the moving preparations. If you don't wrap and pack your cherished possessions properly, you risk damaging them during transit.
If you can't dedicate enough time, or if you just don't have proper packing and padding materials, find a moving company that will pack for you. The movers will complete the task quickly and efficiently, and they'll be liable for any damage.
For delicate pieces of art or other valuable and oddly shaped possessions, consider investing in crating — a packing service that places your items in custom-built wooden crates or cardboard boxes cut apart and form-fitted around each piece for better protection.
Unpacking services are available upon request at an additional fee, usually calculated on an hourly basis. If you want the moving company to collect the packing materials and dispose of them, you will pay a disposal fee as well.
Furniture disassembly and reassembly
Your movers can dismantle your larger furniture, but you'll have to pay for the service. However, if you aren't sure how to properly disassemble a valuable piece, don't risk ruining it while trying to separate the detachable parts. Your movers will have the required equipment and knowledge to do it without damaging anything.
Once you reach your final destination, the movers can reassemble the furniture. You'll have to pay for the service, of course, but it will allow you to jump in and start unpacking.
Handling special items
Movers are not responsible for disconnecting or connecting electrical appliances. If you want them to take your devices to their rightful places and set them up, you'll have to pay an extra appliance servicing fee.
And many movers charge an extra fee if they need to handle extremely heavy and bulky items that require special packing and treatment, such as pianos, hot tubs, safes and pool tables.
Long carry
If the movers must park more than 50 to 75 feet from your new home's entrance, the movers are not required to take the shipment inside unless you pay an extra fee. They will just unload the truck and leave, and you'll have to find a way to move it all inside.
If you want the moving crew to perform this service for you, you'll have to pay an additional long-carry fee, which is based on the distance the movers need to carry your shipment from the moving truck to the residence.
To avoid this extra fee, reserve a parking space directly in front of your new property for the delivery's duration.
Climbing stairs
Many movers assess an additional flight charge for taking your household items up the stairs. The cost is calculated either per step or per flight of stairs.
An elevator will partially solve the problem, but movers usually charge an extra fee if they have to wait for it. So, if possible, reserve an elevator in the building for the time when your belongings will be unloaded from the truck and moved to your new place.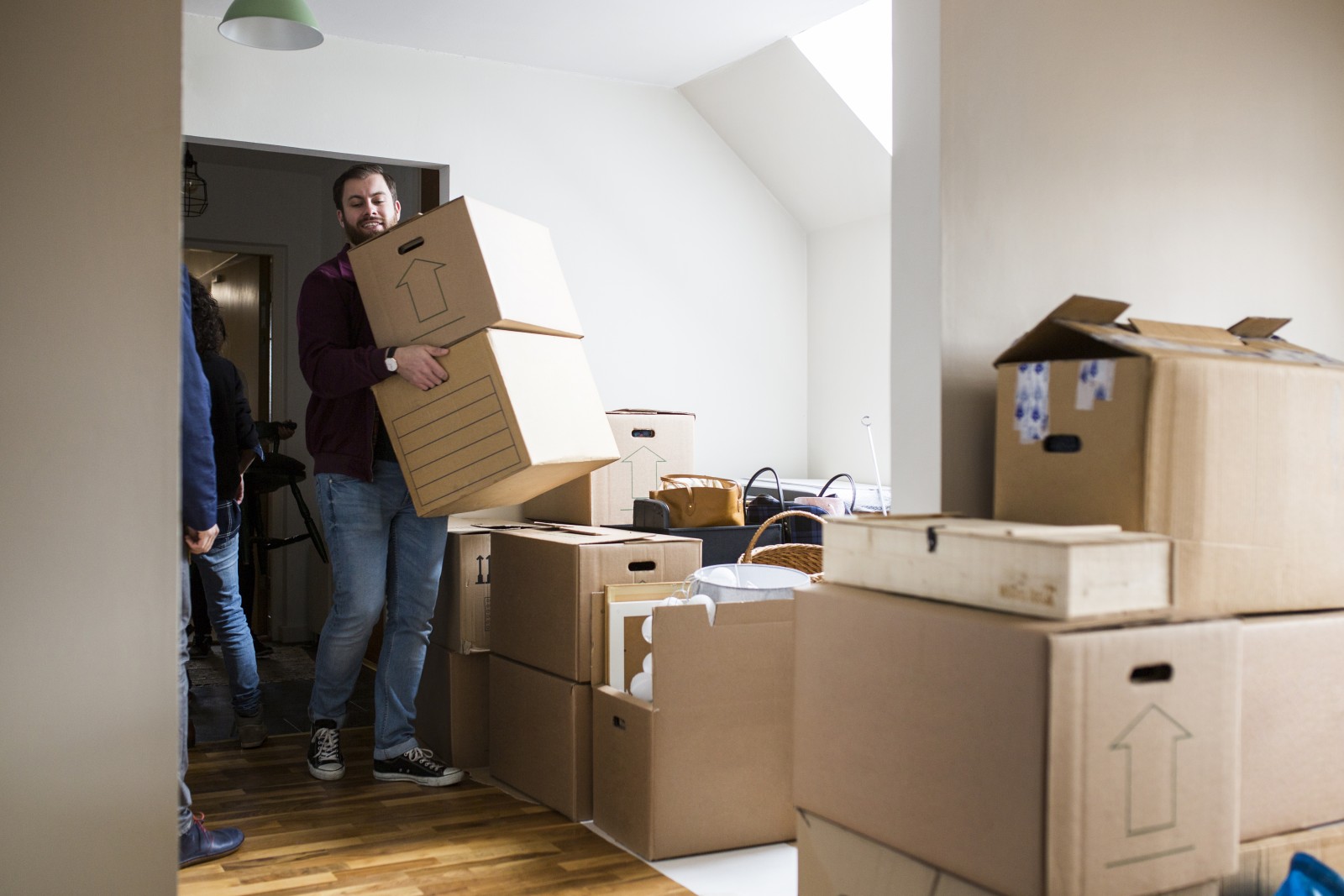 Lowering or hoisting (rigging)
If your furniture doesn't fit through the doors or along narrow staircases and hallways, your movers may set up a rope-and-pulley system to take it through a window. This service comes at an additional price, and it's only offered if the moving company has the specific equipment and skills required to perform it safely.
Exclusive use of the moving vehicle
Your household items may be loaded on the same truck with a couple of other shipments transported along the same route — especially when you're moving across the country. Consolidating shipments helps moving companies deliver goods more efficiently and keep your final moving costs down.
However, you may have to wait longer to receive your items, and there will be no guaranteed delivery day. If you don't want your household goods to be consolidated with other shipments, you may need to pay for the exclusive use of the moving truck.
Shuttle services
If a larger moving truck cannot access your property due to its size, the movers may use smaller vehicles to transport your items — but you'll be charged extra for the service.
Split pickup and delivery
If your items must be picked up from several different locations, or if you need some of your belongings delivered at your final destination and others someplace else (such as a storage unit or temporary housing), you'll have to pay an additional fee for split pickup or delivery services.
Waiting time and re-delivery
If you can't meet the moving truck at your new property on the agreed date, the movers may charge a fee for waiting, or they may store your belongings at your expense.
Storage and warehouse handling
Storage-in-transit may be required if unexpected problems arise. The moving company will charge an extra fee, and the longer your belongings stay in storage, the more you will have to pay.
Remember that any specialty services provided by third-party companies are not included in the standard relocation services, so they'll incur additional charges.
Additional services and their rates vary from one company to the next. Research all your options carefully, and make sure all the services you request and the charges your movers require are explicitly set in the mover's paperwork.